Campsite with its exceptional water park in Berck-sur-Mer
A breathtaking pool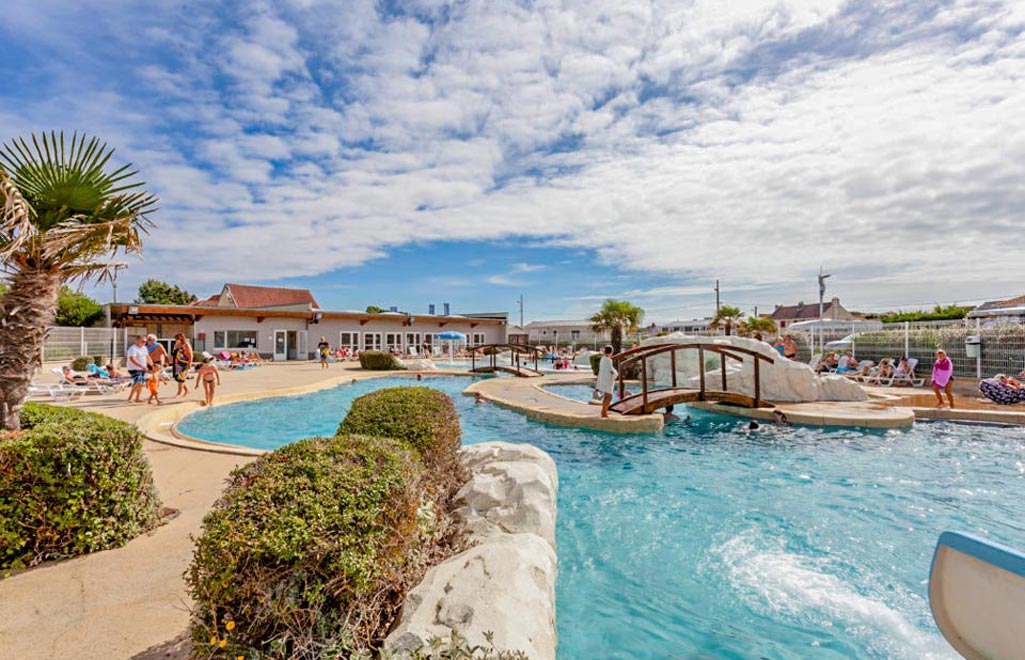 The advantages of our heated pool
If you want to relax fully during your holidays in Berck-sur-Mer, book your stay at our campsite with entertainment and heated swimming pool for an unforgettable family holiday!
The 5-star Paradis Belle Dune campsite will seduce you with its magnificent water park with large heated outdoor pools, water games and sliding attractions.
Supervised in July and August by two professionals, the aquatic area is safe for children. Around the pools and the paddling pool, you will of course find fabulous deckchairs to relax on!
6 water slides for your enjoyment
The pleasures of sliding can be enjoyed by all ages. At your campsite with a heated swimming pool, you can enjoy activities on the water slides that will delight your teenagers as well as your younger children. Are you ready for a family race on the 4 wave slides, a fun time on the large spiral slide, or a thrill on the kamikaze slide?
The Bar
At the poolside, you can sit on the terrace of our bar and enjoy an ice cream, a cold drink or a snack.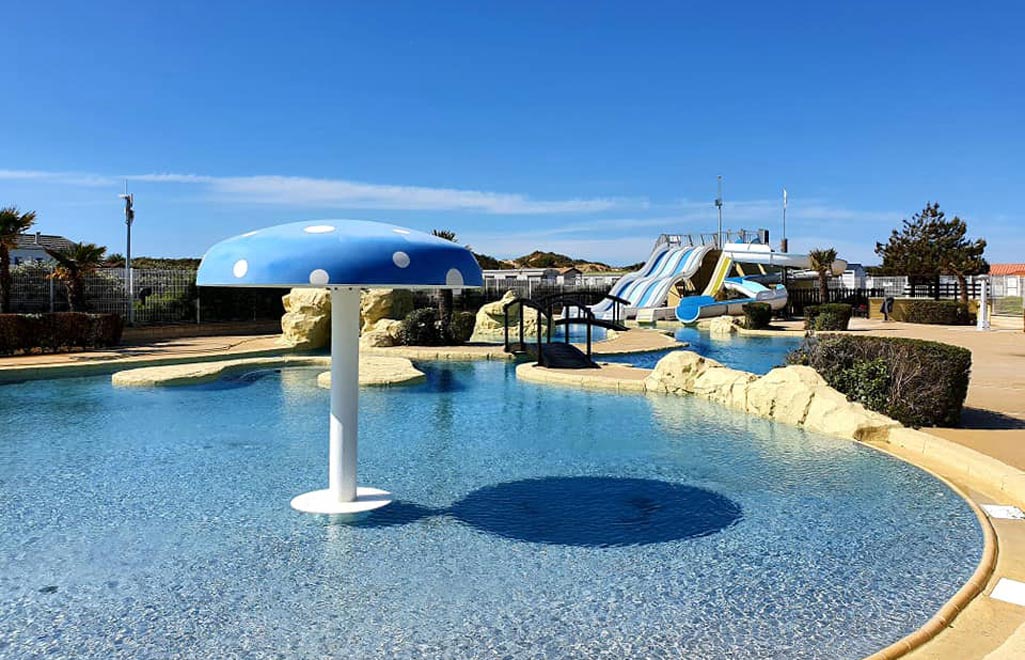 Your well-being is our priority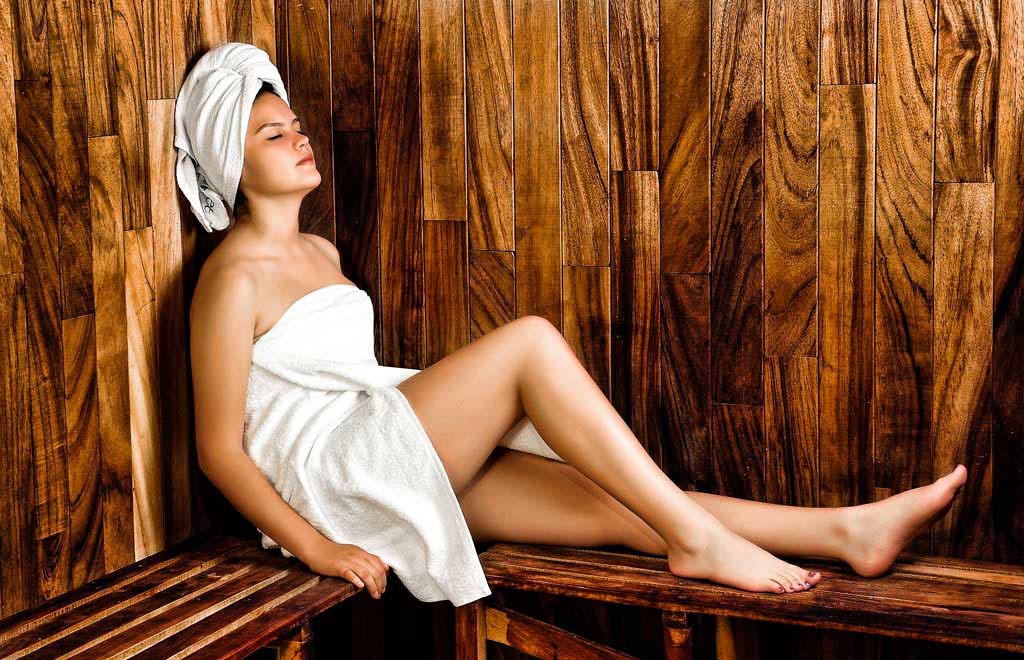 The anti-stress effects of the sauna ensure that you have a great time
A campsite with a heated swimming pool is already a promise of good times. But when a wellness area with sauna is also available, relaxation is guaranteed!
The dry heat of the sauna is renowned for its many benefits for the muscles, joints and morale: be sure to try it out during your stay at camping Paradis Belle Dune!
The bubbles in our jacuzzi, undeniable benefits
The wellness area of your campsite with a heated swimming pool in Berck-sur-Mer includes a jacuzzi: the inevitable bubble or whirlpool bath is the most popular relaxation equipment. Its warm water relaxes the joints while its bubbles and whirlpools effectively massage the muscles. A moment of rejuvenation guaranteed!
Opening hours and prices
From 15/06 to 15/09 you have free access to both indoor and outdoor pools. In the off-season, access to the indoor pool with the relaxation area is subject to a charge.
The aquatic area is open :
Monday to Friday from 2pm to 4pm (April to October) and from 4pm to 6pm (April to September).
Saturdays and Sundays and public holidays: from 9:30 to 11:30 and from 14:00 to 16:00 (April to October) and from 16:00 to 18:00 (April to September).
Every day from 2pm to 4pm and from 4.15pm to 6.15pm in July and August.
The wellness area is subject to a booking fee of 6€ for a 2-hour session.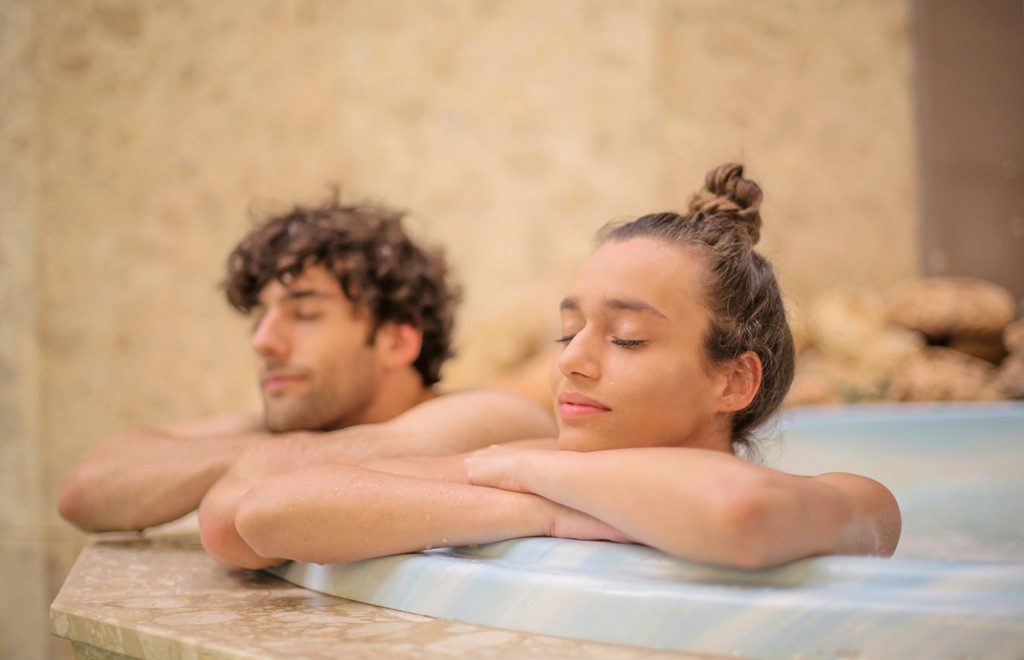 Customer reviews of the pool
Martin E.
I came for a weekend and met pleasant and accommodating hostesses as I was able to extend my stay at the same location. The staff at the swimming pool is dynamic. The pool is quiet, you can relax, the water in the outdoor pool is heated and clean with slides.
Pauloin J.
A pleasant campsite with a very good swimming pool and sports field. The pitches are large and the campsite areas are equally spacious.
The animation team is top notch. Indeed, the quarteron of animators is very dynamic and proposes you numerous activities to entertain you like for example orienteering races which will make you spend superb afternoons.
Mélissa
Top class campsite. The staff and residents are friendly and pleasant. The pool and laundry are well maintained and clean. There is plenty to do at the chip shop. And the bar is great (the belle dune cocktail is a killer). And of course the beach is within walking distance! I highly recommend it. I can't wait to go back!!
Discover the activities and rentals of our campsite